Everyone wants to have a set of while pearl teeth. This is something that can make you more confident in smiling. Having a set of yellowish or discolored teeth can sometimes affect the way we smile. The good news is that teeth whitening has already become an available option. You can add this option to your teeth cleaning activity and you will surely become more confident about your smile.
Things You Need to Know Before Whitening Your Teeth
One of your responsibilities as a client is to know the important things about the dental option you are taking. If you want to consider teeth whitening, here are some of the things that you need to know about it:
Teeth whitening isn't permanent
One thing you need to know about teeth whitening is that you can only enjoy the result for up to three years. But it can be lesser depending on your lifestyle. If you drink highly pigmented drinks such as red wine, coffee or tea, the result may be affected. Smoking can also cause discoloration.
Quit smoking
Maintaining the result is the real challenge when you are going to have teeth whitening. If you are a smoker, you have to quit. This way, you will not cause discoloration to your own teeth. Even after the treatment, your teeth can still be affected by smoking. Aside from that, the strength of your teeth will also be lessened.
Go for regular dental cleanings to remove plaque and surface stains
Another thing that can help you maintain your white teeth is regular dental cleaning. You can accumulate plaque from the food that you are eating. The teeth can also be easily stained by different beverages. Aside from rinsing and cleaning your teeth regularly, you also need to visit your doctor on a regular basis.
Consult a professional
There are some people who would prefer to make use of over-the-counter whitening products. The best first step you should take is to consult a professional before you purchase. Make sure that you know the condition of your teeth before you start the whitening process. You can ask your dentist about this and you can also consider a recommendation.
Teeth Whitening Product Options: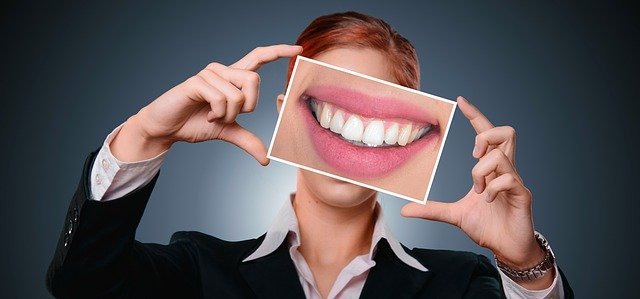 Here are some of the options for teeth whitening products you can choose from:
Whitening Toothpaste
Whitening toothpaste would target the teeth surface. This kind of product has abrasives. In some products, they make use of chemical blue covarine. You can expect that whitening toothpaste does not have carbamide peroxide. However, it may actually take time for you to see the results. But this product is certainly effective.
Whitening strips
There are over-the-counter whitening strips that you can use for your teeth. This kind of product contains a little hydrogen peroxide. You can make use of this two to three times per day. For most brands, manufacturers indicate instructions for the use of whitening strips. Different whitening strip products also contain bleaching agents in different levels of concentration.
Activated charcoal and other home-based methods
Activated charcoal is just one of the home-based methods that you can choose from. This is a treatment that you should only use after consulting with your dentists. This way, you will be able to make sure that your teeth will not be damaged.
Side Effects
This treatment for the teeth also comes with some side effects. This is because of the nature of the treatment. Aside from that, the products that are being used can also trigger some issues such as sensitivity. Here are the side effects of teeth whitening that you should know:
Teeth sensitivity
You may experience teeth sensitivity during the first and second part of the treatment. But you should not worry about this because there are some products that can help you with this. After the treatment, the dentist usually gives products that can help treat the sensitivity.
Irritated gums
Gingival irritation is another thing that you may experience. When the whitening product becomes in contact with your gums, you will experience irritation. But this is something that may go away after the treatment.
Tooth damage
Considering teeth whitening can also cause damage to your teeth. According to researchers, the whitening products can cause the tooth's surface to become rough or it may become soft. This kind of change may be temporary especially when you use bleaching products.
Teeth whitening is totally safe and it is something that has been there for a long time. The side effects that may come during the treatment are usually temporary. The important thing to consider when you want to whiten your teeth is the suggestion of an expert. As you go to your dentist for regular dental hygienist cleaning, you can also ask for suggestions on the best product that you can use.
You can always achieve those perfectly white teeth. With teeth whitening, you will be able to smile again without any fear of embarrassment. But aside from getting the treatment, you should also consider other factors to maintain the whiteness. Check your lifestyle, what you eat and what you drink.